WATAN Network
Network Vision
The WATAN Network aim is to enhance the coordination and cooperation between institutions (network members) and contribute to building and raising their capacity to promote Syria of the future and to establish effective civil society organisations that work to promote Syrian society in various sectors.
‪Why WATAN Network
Given the importance of the development of the participation of members to the network and activating the role of the network is the largest and most Kavaeh. been proposed to establish an advisory body for the network and its role is as follows:
• Link the organisation with civil society organisations working on the ground within a safe environment.
• Create and activate a civilian network that covers all Syrian institutions at home and abroad
• do Bunch; and advocacy according to plan and changing needs.
• build the capacity of the network members through the exchange of experiences
• provide excellent services to members of the network.
• Work on the establishment of representative offices of WATAN
• to be an incubator for members and their projects
• Contribute to the achievement of the advancement of the members.
• promote participatory system with civil society organizations within Syria and in Turkey.
• Follow-up work to the network
• Assessment of Network Associates
• taking decisions relating to network
WATAN Network Members
There are specific requirements to be accepted as a WATAN Network member. These include:
To be physically present in Syria
To have implemented projects on the ground
To have an internal administration and structure
It is preferred to be registered with the local authorities
To have to reference from reliable sources
To be a purely civil society organization, and is not involved in other areas
To commit to the international principles of humanitarian work
WATAN Network members are distributed within different areas in Syria
Idlib province
Aleppo province
Damascus province and its countryside
Hama province
Homs province
Daraa province
Deir Azzor province
WATAN Network Services
Training grants carried out by highly qualified staff and internationally recognized certificates issued by WATAN.
Indirect marketing services for organization members by contributing to spreading their projects, achievements and plans through the SADA website.
Studies and symposiums carried out by a group of intellectual figures of the Arab world through our research unit.
Logistical services and support for Syrian institutions wishing to set up offices in Turkey.
Coordinates promotion and advocacy campaigns for Syrian civilian, humanitarian and emergency issues.
The network shares information with its members regarding changes on an international civil level on WATANs relationship with international organizations.
Conduct monthly meetings on WATANs various social media platforms to discuss and address a variety of topics pertaining to civil work and the Syrian arena.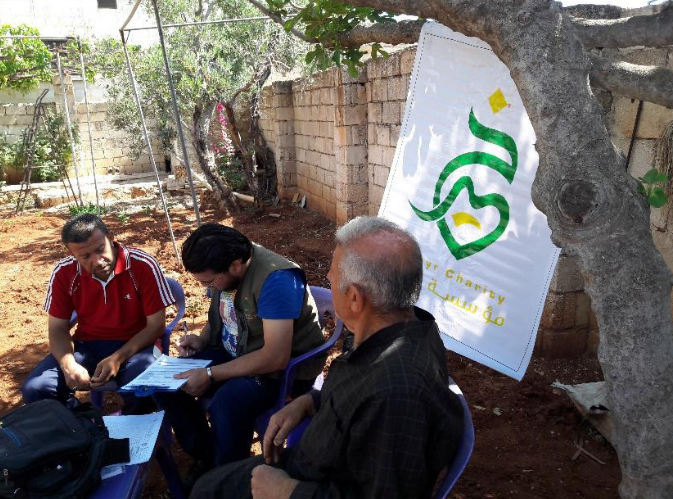 /div>