Shelter and Non-Food Items (NFI)
The Shelter program aims to provide a safe shelter for Internally Displaced Persons (IDP) offering healthy living conditions, with privacy and dignity for groups of people and families. This occurs in various forms such as camps, temporary or permanent housing.
Another component of the program, is the distribution of non-food Items (NFI) necessary for day-to-day living such as seasonal clothing, cooking equipment, shelter kits and heaters for humanitarian purposes.
Areas of Expertise:
Distribution of NFIs to people in emergencies:

Rapid response with consideration to the accuracy of needs assessments and the quality of the response.

Support transitional shelter:

Provision of shelter needs to stabilise IDPs in collective centres and camps

Provision for durable shelter interventions:

Supporting the return to place of origin when the conditions is suitable by rehabilitating damaged homes and buildings.

Appropriate preparedness for emergencies:

Plan for emergency response by ensuring the accessibility to items and procedures ready for adequate interventions.
WATAN Program History:
The NFI programs first project started at the end of 2012, as a result of donations fundraised, entailing the distribution of 3,000 blankets and 10,000 sleeping bags for IDP's. Along-side this project in the same year, WATAN continued to distribute 4,000 blankets in 20 areas of Tripoli, Lebanon to aid refugees in dire need of basic winter requirements. WATAN's shelter & NFI program has come a long way since and in 2016, it has expanded its scope and is currently working in Al Muraa, Rural Idleb, distributing 10,000 emergency kits- consisting of items such as blankets, kitchen kits and tarps, for new vulnerable IDP. Work on the rehabilitation of 550 damaged homes in Maraat al Naman, Maraa Shimsha, Kafran Bil, Kafar Aweed, Has and Kafar Rooma, in Rural Idleb, is underway currently.
WATAN Program Philosophy and Differentiators:
WATAN's rapid response network consists of 50 volunteers, in various areas inside Syria, who produce weekly reports about changes in the humanitarian situation in their area, including new surges of IDP's. This report is sent to the program team, who will decide on the best course of action needed to rectify the emergency. Examples of outcomes include the distribution of NFI baskets consisting of kitchen set, mattresses, solar lamps, kerosene heaters as well as other basic requirements.
There is coordination with other programs, such as the WASH program, to inform them of any issues that need to be referred to them such as open sewage systems. Communication with the cluster is vital, to ensure that there is no duplication of any efforts.
The Shelter and Non-food items (NFI) program, in harmony with capacity building, seek to further develop the Rapid Response network to expand the coverage area in order to reach a higher numbers of hard-to-reach areas and thus increasing the number of beneficiaries, with the goal of achieving sustainable outcomes.
The program prides itself with its:
Effective rapid response mechanism

WATAN rapid response network with wide coverage and well equipped

Qualified and experienced field staff

Diverse intervention activities

Strong relations with the local actors due to local acceptance.
WATAN projects:
- Voice for the Voiceless
- Rehabilitation & distribution of NFI Baskets
Case Studies/Success Stories:
Zulfiqar Biyoosh is from Kafr Nabl in the Idlib province in northern Syria. He lives with his family of 11 in their home- he has 3 children with special needs. Zulfiqar's home was destroyed when it was bombarded by airplanes.
He says, "The most important thing is the safety of my family and children. My house was the only thing I owned and now it's gone. We've only got one tiny room left for us to live in. It offers no privacy".
Zulfiqar's family were living in very poor living conditions and were not at ease since their home was destroyed and they all started living in one semi-destroyed tiny room together.
"We can't eat or sleep comfortably. We're always worried that this room may get bombarded and that someone from my family may get injured. The most precious thing in the world to me are my children".
The WATAN team in Syria visited Zulfiqar's home and sat with the family in their room and witnessed firsthand their poor living conditions. The WATAN team immediately began to implement the home renovation project for Zulfiqar's home. It included rebuilding a large room to help secure them better living conditions.
Zulfiqar tells us, "You can't imagine how happy this makes me knowing that when I go to bed I know my children are comfortable and safe, especially my children who have special needs. Thank you so much".
Since it was established WATAN has been working within the shelter program to implement many projects that are mainly aimed at providing and improving a sense of security and privacy for beneficiaries, and provide them with shelter or shelter kits which meet global humanitarian standards.
Overall numbers and graphs:
2012- 13,000 beneficiaries
2013- 12,950 beneficiaries
2014- 69,250 beneficiaries
2015- 161,090 beneficiaries
2016- 171,511 beneficiaries
Total accumulative number of beneficiaries: 427,801 beneficiaries
Locations of intervention:
Syria:
Rural Idleb, Hasaka and rural Homs
Turkey:
Program Partners:
ACTED, CARE international (Turkey and Jordan)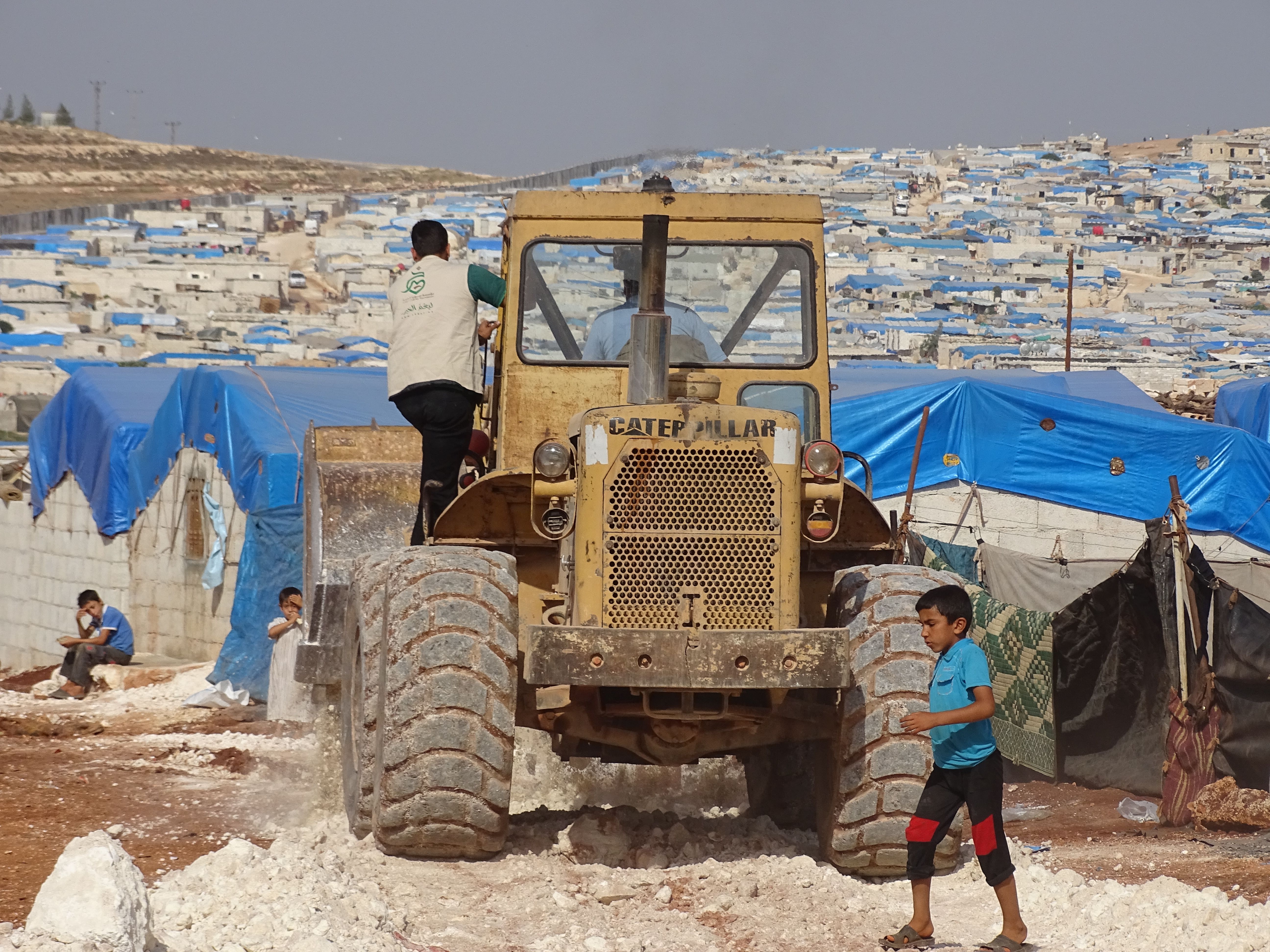 ---
Shelter1_ddsvft protection2_x5ihl0

/div>